We are all aware of how cramped RVs are as homes. Therefore, finding space for your belongings is one of the main obstacles to RV living.
Of course, getting rid of unnecessary items is beneficial, as is picking a rig with lots of storage options. To keep things orderly and out of the way, these things typically aren't sufficient on their own.
Luckily, there are things you can do to make sure your tiny house does keep tidy and orderly. Some of our favourite storage and organisation tips for RV living are presented in this post.
RV Cabinet, Shelf, and Closet Organization
Naturally, the cupboards, shelves, and closets in your RV will be the first places you go for storage. As you might anticipate, these spaces are ideal for storing things. However, if you live in an RV, you can discover that your belongings soon accumulate in a chaotic mess in your cupboards, making it challenging to find anything.
You've come to the right place if you're looking for ideas for organising your RV's cabinets and closets. Here are some of our best suggestions for accomplishing that.
Can Handler
A can dispenser is a fantastic alternative for organising your pantry. Using a dispenser like this can keep all of your canned goods in one place and stop them from shifting while being transported or falling out later when the pantry door is opened.
For keeping drink cans organised and in their proper location while travelling on uneven roads, a can dispenser can also be utilised in the refrigerator.
Clothing Organizer
In your RV closet, do you require a way to store smaller clothing items? The solution you need might be a hanging sweater organiser.
This straightforward device hangs down from the closet rod to create a few little shelves for storing things like shirts, socks, and underwear. If your RV lacks any drawers for storing clothing, this is an excellent workaround.
Magazine Stand
You may reuse old magazine holders as RV storage if you have any lying around. Put a broader one in a bathroom cabinet to hold rolls of toilet paper, or hang a narrow one on the inside of a cabinet door to hold rolls of foil and wax paper.
Stackable Cookware
When they can stack, pots, pans, and mixing bowls may be stored much more easily. To maximise the amount of storage in your kitchen cabinets, think about buying nesting cookware.
Containers that Stack
Stackable containers are yet another excellent way to save space. You may store your pantry food as effectively as possible by organising all of your dry products into coordinating containers. This way, you can stack smaller containers and arrange larger containers next to one another without wasting any space.
Lazy Susan
We cannot stress the importance of a straightforward lazy Susan enough when it comes to organising your pantry. A lazy Susan in your pantry eliminates the need to search for items, making it incredibly simple to discover what you're looking for and avoiding clutter brought on by hunting for particular items.
You don't want to buy a lazy Susan, do you? Actually, you can create your own using supplies from the dollar store.
Read Also: 10 Photography Tricks to Significantly Enhance Your Photos
Internal Shelves
Installing in-cabinet shelving is another way to maximise your cabinets' space. These will guarantee that vertical space is utilised. To make the most of that vertical space if your cabinets are unusually tall, think about investing in stackable shelves and stacking two or three high.
Rods for Tension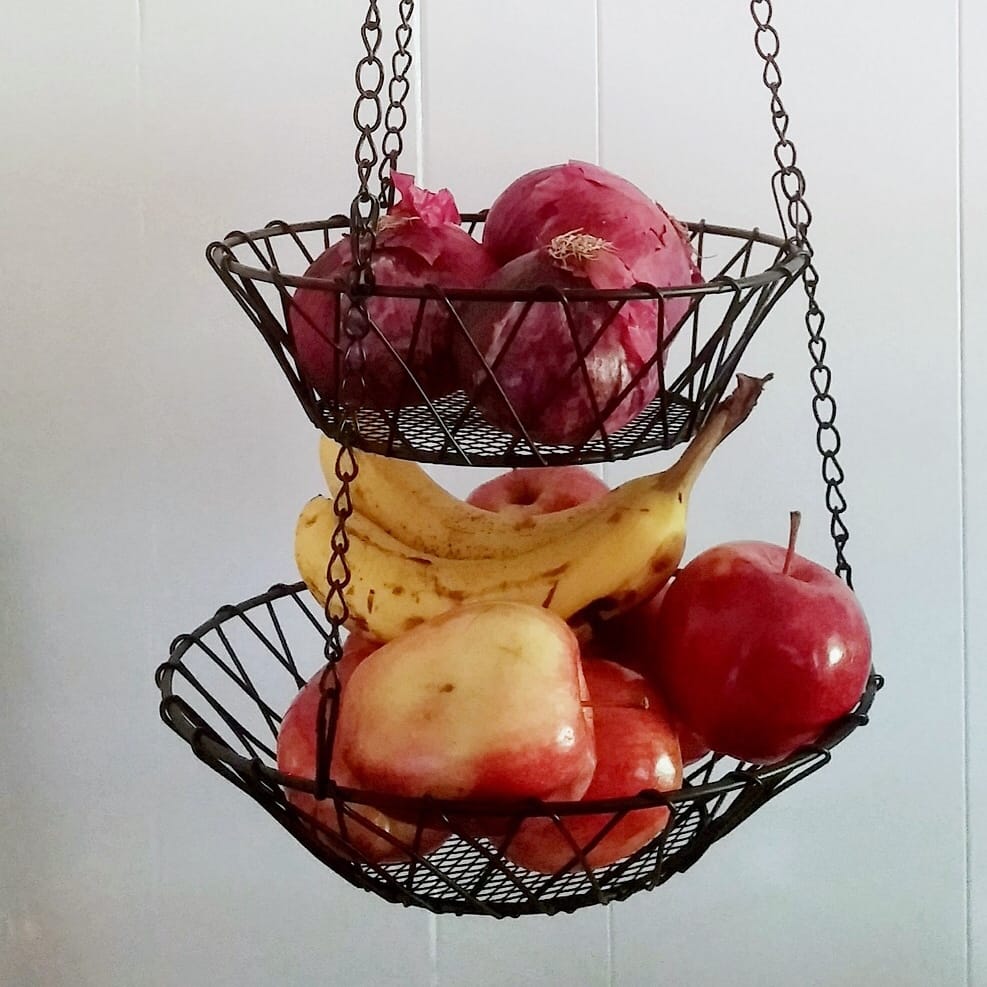 The best tool for building and organising storage space in an RV is a tension rod. One can be used in a bathroom cabinet to make a place to hang cleaning supplies from their spray handles, two can be placed across a shelf of books to hold them in place on trip days, and one can be hung in a huge cabinet to form a little closet. There is a tonne of options.
RV Storage for Hanging
Organizing an RV with the Walls, Doors, and Ceilings
Things have a tendency to accumulate on the table and other furniture when your cupboard space is simply insufficient, quickly creating clutter and stress. Use your ceiling, walls, and even doors as storage space to avoid this.
This is how you can approach that.
IKEA Trones
We adore IKEA's TRONES for storing anything from toys to tools, despite the fact that they are ostensibly designed to hold shoes. These ingenious storage containers swing open from the top and mount to the wall. They don't take up a lot of room because they are narrow enough, but they offer a surprising amount of storage space thanks to the way they open.
Organizer for Shoes Over the Door
The over-the-door hanging shoe organiser is a different shoe organiser that can be used for items other than shoes. One of them can be hung over the door to your bathroom to hold toiletries, the door to your bedroom to house shoes and accessories, or the door to the kids' room to hold small toys. The numerous pockets will keep everything in your life neatly arranged so you know where to look for it.
Read Also: 5 Life Hacks for Athletic Clothing: How To Make the Most of It!
Pocket Organizer That Hangs
An excellent alternative to the over-the-door shoe organiser is a hanging pocket organiser. These could be hung over the entrance or from a string on the wall. In any case, they make use of vacant wall or door space by providing pockets for storing items like paperwork, baby supplies, and more.
Fruit Tray
A fruit basket or hammock that hangs from the ceiling or from the underside of a cabinet is fantastic, whether you use it for fruit or for something completely else. Your fruit (or other objects) will stay off the floor, counter, and table if you do this, and it will also keep them safe when you're travelling.
Command Strips and Hooks
In an RV, Scotch Command hooks and strips come in quite handy. These make it possible to hang things from the walls without endangering them. The strips can be used to hang your remote controls on a wall, two hooks spaced appropriately apart can hold rolls of foil or wax paper, and the hooks can be used to hang coats, hats, towels, and even potholders.
Animal Stuffed Hammock
Keep in mind that it might not be possible to keep stuffed animals on beds if your children are adamant about keeping them. A plush animal hammock is ideal in this situation.
Other Ingenious Ideas for RV Storage
Even if the ideas listed above are all excellent, if you want even more fantastic thoughts, look in this section. Continue reading to discover three more of our favourite RV storage tips.
Homemade Hanging Jars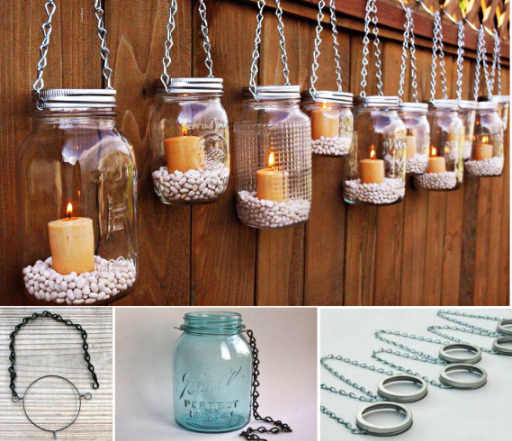 This easy DIY hanging jar project is perfect if you need a place to keep spices, dry goods, or little objects like paper clips and thumbtacks.
Storage Cushions
Winter coats and additional blankets, as well as other large fabric things, always tend to get in the way. Until the next time, you need to bundle up, conceal them by carefully folding them, placing them in throw pillow covers, and placing them on the couch or bed as accent pillows.
Read Also: 7 Rental Car Hacks to Save Your Time and Money in 2022
Nightstand Caddy
You can keep things like your smartphone, current reading material, reading glasses, and chargers in a hanging nightstand caddy.
Here are some tips that should help you organise your belongings and create a tidy, clutter-free living space. After all, having a tidy home to return to makes it much easier to enjoy your excursions!
Stay tuned to enviro360 for more infotainment news.