In response to what they describe as "jaw-dropping" findings, the organizers of Britain's largest-ever study on household plastic waste have called for quick action.
The results of The Big Plastic Count, which was conducted during a week in May, indicate that the typical participating household disposed of away 66 pieces of plastic in that time.
According to the organizers, Greenpeace and Everyday Plastic, the UK discards close to 100 billion pieces of plastic annually.
Nearly 100,000 homes participated in the survey, carefully recording the kind and quantity of plastic they disposed of over the course of seven days.
According to its organizers, the outcomes show that recycling is insufficient on its own to cut down on the amount of plastic that ends up in waste.
Greenpeace UK's Chris Thorne, a plastics campaigner, claimed that the volume of plastic garbage was "astonishing."
"Recycling can't sort this, so pretending it can is merely commercial greenwash. Every year, we produce 100 billion pieces of trash plastic, and recycling barely makes a dent in that amount."
What we discard
Participants in the study were asked to record the type of plastic they used in addition to counting the number of pieces. The majority of the plastic waste, 83%, came from food and beverage packaging waste, primarily from fruit and vegetable packaging.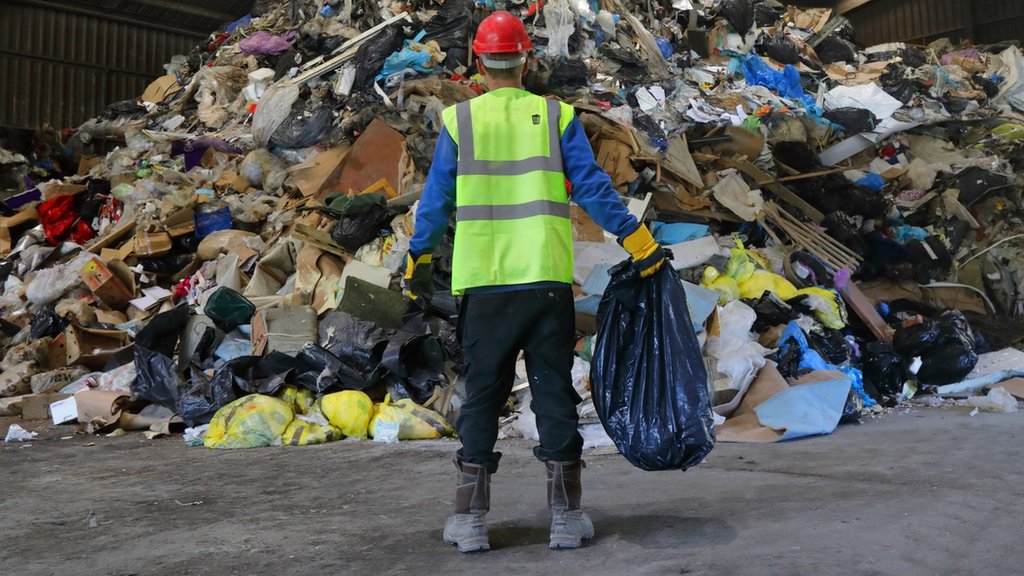 The UK retail business is setting the bar for environmental protection by eliminating single-use packaging, regardless of the material type, according to Nadiya Catel-Arutyunova, the sustainability policy advisor at the British Retail Consortium.
"Removing branded single-use plastic (SUP) packaging is difficult, but it is possible with partnerships and collaboration with producers. This does not diminish retailers' overarching commitment to making prompt and significant adjustments in order to reduce single-use plastics."
The UK government makes available statistics on the amount of home plastic waste collected, and the most recent data (2021) reveals that more than 2.5 million tonnes of plastic packaging waste were produced, of which 44.2 percent are recycled. In the UK, recycling accounts for 55% of the total; the remainder is exported. The most popular destination in Turkey.
Through our historic Environment Act, we are taking additional action to combat single-use plastics, according to a spokesman for the Department for Environment, Food, and Rural Affairs. They emphasized the steps already taken to limit the availability of plastic cotton buds and straws and stated that plans were being finalized for a deposit return program for plastic bottles.
Not all plastic is as simple to separate and recycle as others. 61 percent of plastic bottles, 36 percent of plastic tubs, and only 8 percent of plastic films, according to data from the plastics organization Recoup.
More than half of the plastics we discard are soft plastics, which are more difficult to recycle, according to the authors of the Big Plastic Count research. The analysis determined that only 12% of our plastic garbage is being recycled in the UK after comparing their findings with Recoup's data.
"According to Daniel Webb, the founder of Everyday Plastic, recycling is ineffective and that fact alone allows us to continue operating as usual. We must deal with issues higher up the food chain. We can decrease the quantity of waste we make by reducing the amount we produce."
Related Articles:
Stay tuned to enviro360 for more infotainment news.